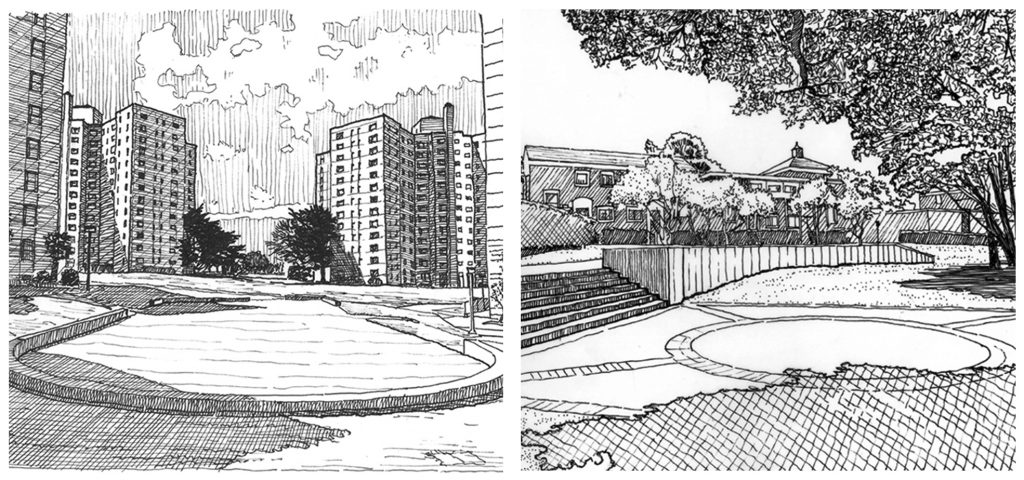 PGAdesign is preparing Historic American Landscapes Survey (HALS) documentation of Parkmerced, the largest residential landscape designed by acclaimed mid-century landscape architect Thomas Church. PGAdesign has significant experience with HALS, a federal program for recording historic landscapes of cultural significance. The work is in collaboration with Page & Turnbull Architects who have prepared Historic American Building Survey documentation and Gordon Osmondson who has photodocumented the site.
Parkmerced was developed by Metropolitan Life as a response to the increasing demand for affordable middle-income housing during and after World War II. In addition to Church, other notable landscape architects were involved in the project, including H. Leland Vaughn, Robert Royston, June Meehan, Doug Bayliss and Lawrence Halprin.
PGAdesign recorded the landscape of the 192-acre site, revealing that Church's original design is still intact in its present condition. Significant open spaces include The Common, an oval-shaped central park, and The Meadow, a large open space with an axial alignment. The site planning includes clearly defined pubic, semi-public and private open spaces throughout the complex.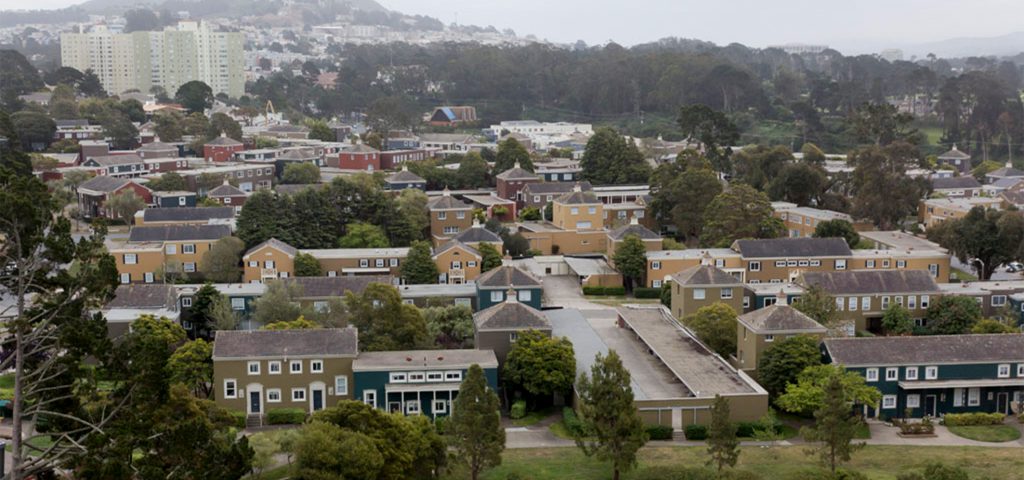 Each of the garden court buildings encloses a semi-private courtyard. Church employed a limited palette of landscape elements including brick and concrete walls, strong masses of evergreen foundation plantings and irregular shaped lawns, but each courtyard is unique.
When completed, the original field notes and documentation set will be submitted to the National Park Service and the Library of Congress where it will be digitally published and accessible to everyone.
CATEGORY: News