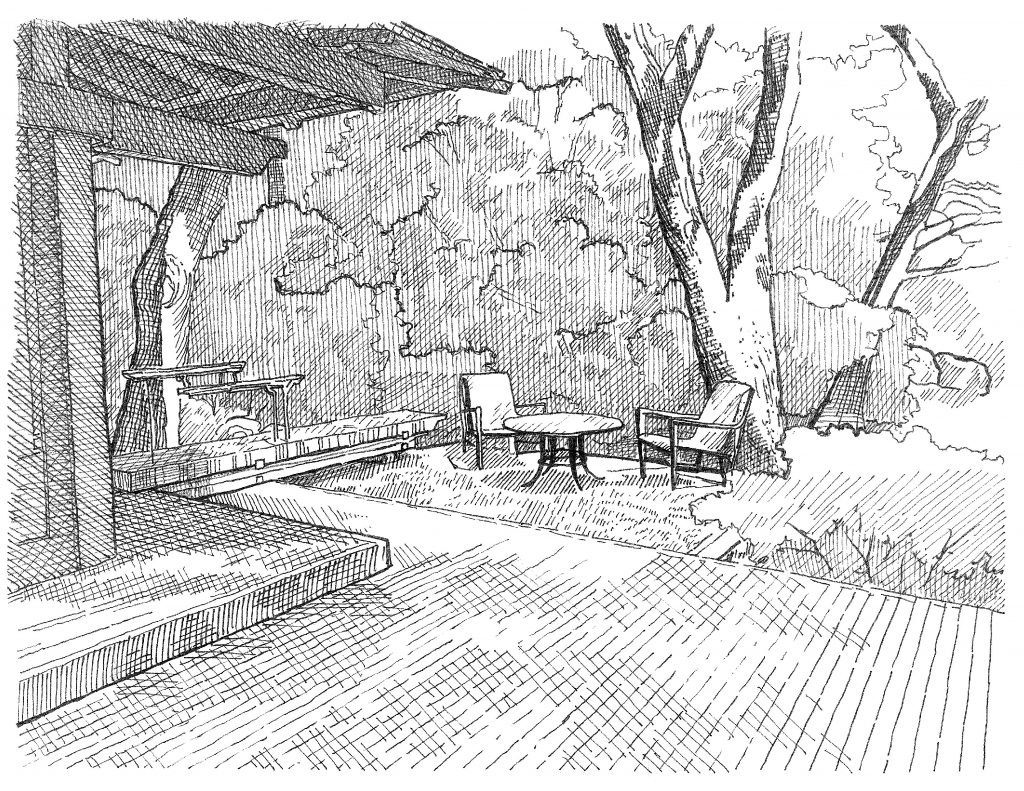 PGADesign won an ASLA NCC Merit Award for the Research & Planning criteria for the HALS documentation of Lovelace Gardens. The Lovelace garden meets the significance criteria of the National Register of Historic Places as an example of the contemporary California Regionalist Garden. This style found expression from the late 19th century to the contemporary period through a succession of landscape styles, including what has been variously called the "New Garden" or the "Post-Modernist Garden."
Commissioned voluntarily by the property owner, Mrs. Lovelace, the PGAdesign-led design team documented her garden development, started in 1972 by the legendary Isabelle Greene, providing a complete, high-level set of HALS documents. Lovelace felt that Isabelle's ephemeral work as a landscape architect made her one of the masters worth documenting.
The resulting documentation included: hand drawn sketches to capture site character, Autocad images, and illustrative work showing shadows, trees, and foliage to best convey the attributes of the ground plane. Some of Isabelle's own sketch work was included showing the progression of her design. Evident in final report is Isabelle's environmental sensitivity and reactiveness to her site. It helped set the stage for future ecological trends that govern the industry today.