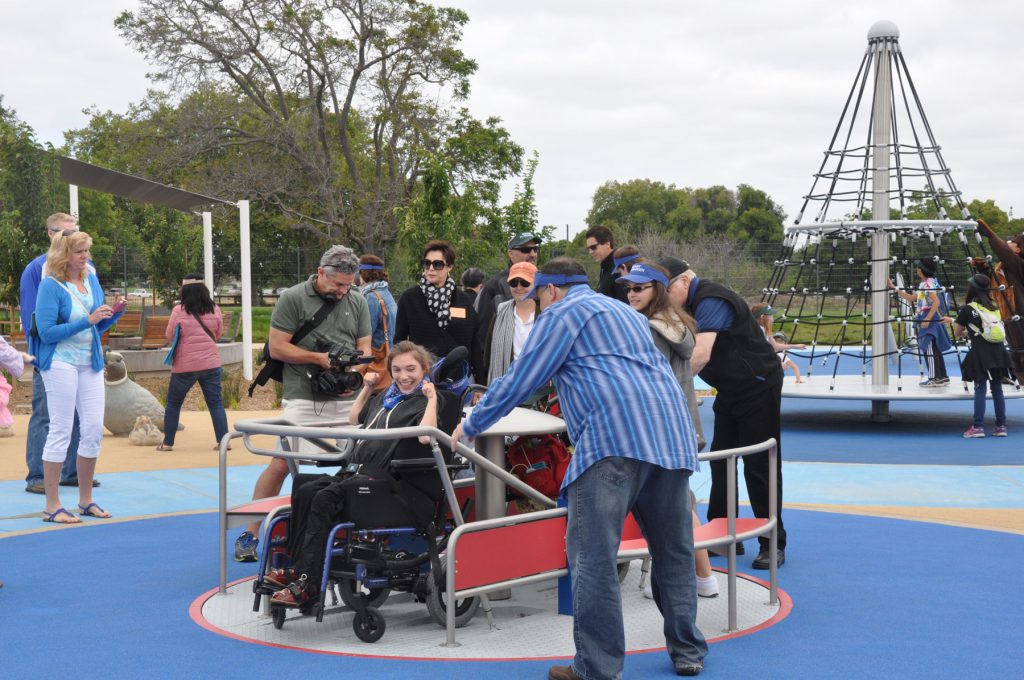 The Santa Clara County Board of Supervisors has approved an effort to build all-inclusive playgrounds for everyone, including children and families with disabilities, throughout the County. PGAdesign's Rotary PlayGarden showcases the purpose of this initiative by providing an environment where children and adults of all abilities can play side-by-side. The Rotary PlayGarden was designed to be a legacy project in celebrating the 100-year anniversary of the San Jose Rotary. PGAdesign led the development of this project, which has been named as an impetus for the grant:
"Over 10,000 children in Santa Clara County have "major disabilities," and over 20,000 take advantage of special education in our schools. But with the exception of the Rotary PlayGarden in San Jose and the Magical Bridge Playground in Palo Alto, neither our County parks, nor city or school playgrounds, are truly accessible to them or any parents with disabilities."
See the County of Santa Clara Board Referral Recommendation and grant information.
CATEGORY: News