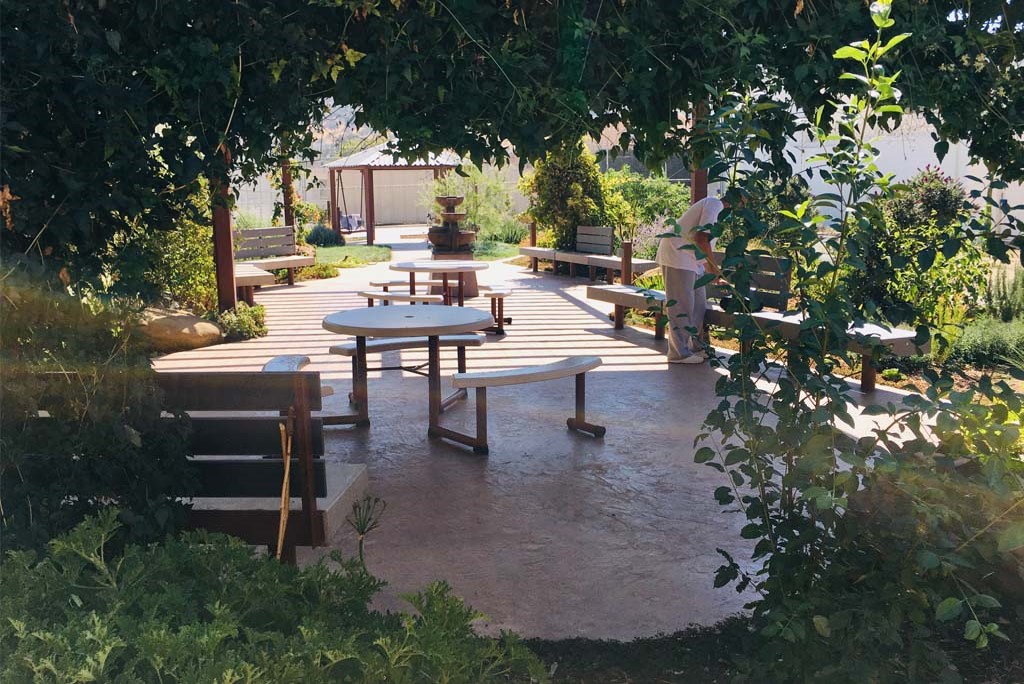 In 2018, the California Medical Facility's Robert Alexander Hospice in Vacaville dedicated its first healing garden, designed by PGAdesign. Now, a new succulent garden is currently underway adjacent to the original space.
The hospice receives terminally ill inmates from across California who come to spend their final days. The garden provides a private space to say goodbye to loved ones, family, or others. PGAdesign designed the garden, doing much of the work pro-bono.
The project was first visualized by UC Berkeley landscape architecture students in a class led by Claire Cooper Marcus. The student work was instrumental in understanding the garden's potential, and in raising donations to realize the work.
PGAdesign is warmed to see the continued progression of the garden, and we hope it continues serving people for years to come.
CATEGORY: News