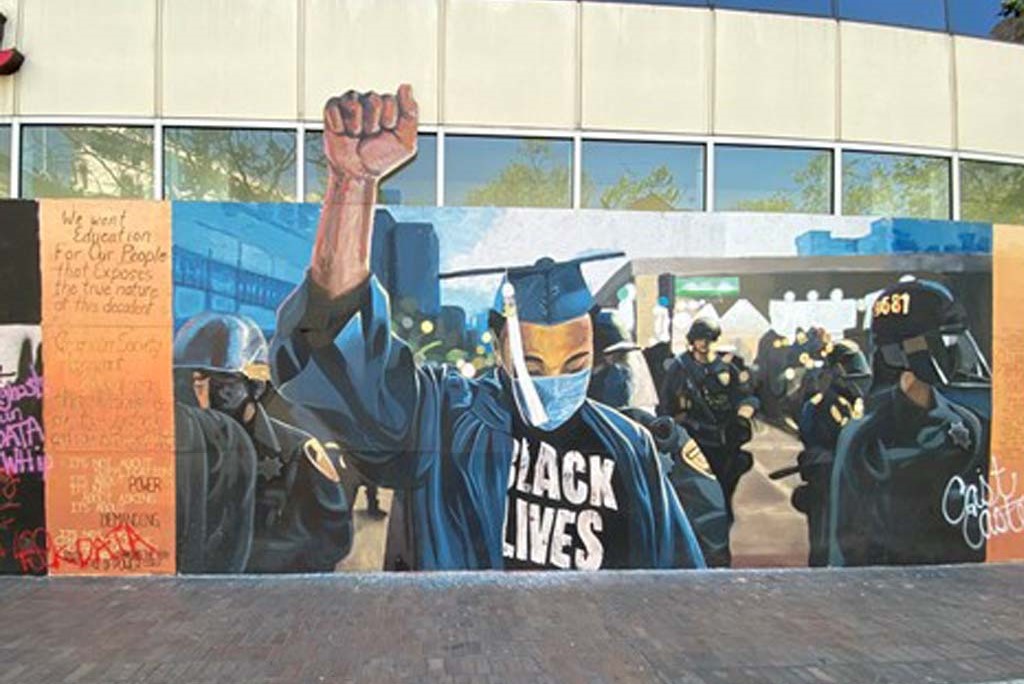 PGAdesign tied for third place in the 2021 Historic American Landscapes Survey (HALS) Challenge. HALS, run by the National Park Service to document significant historic sites, sponsors a national competition each year on a certain theme; the 2021 theme was Historic Black Landscapes.
The eight-member PGAdesign team documented Oscar Grant Plaza, officially known as Frank H. Ogawa Plaza, in Oakland, California, which served as a central destination for protests, civil disobedience, vigils, art, and other public actions during the 2020 Black Lives Matter uprising for racial justice.
Thank you to all who informed PGAdesign's work, especially Randolph Belle and De'Ana Brownfield of the Black Cultural Zone.
Congratulations to all the teams!
CATEGORY: News