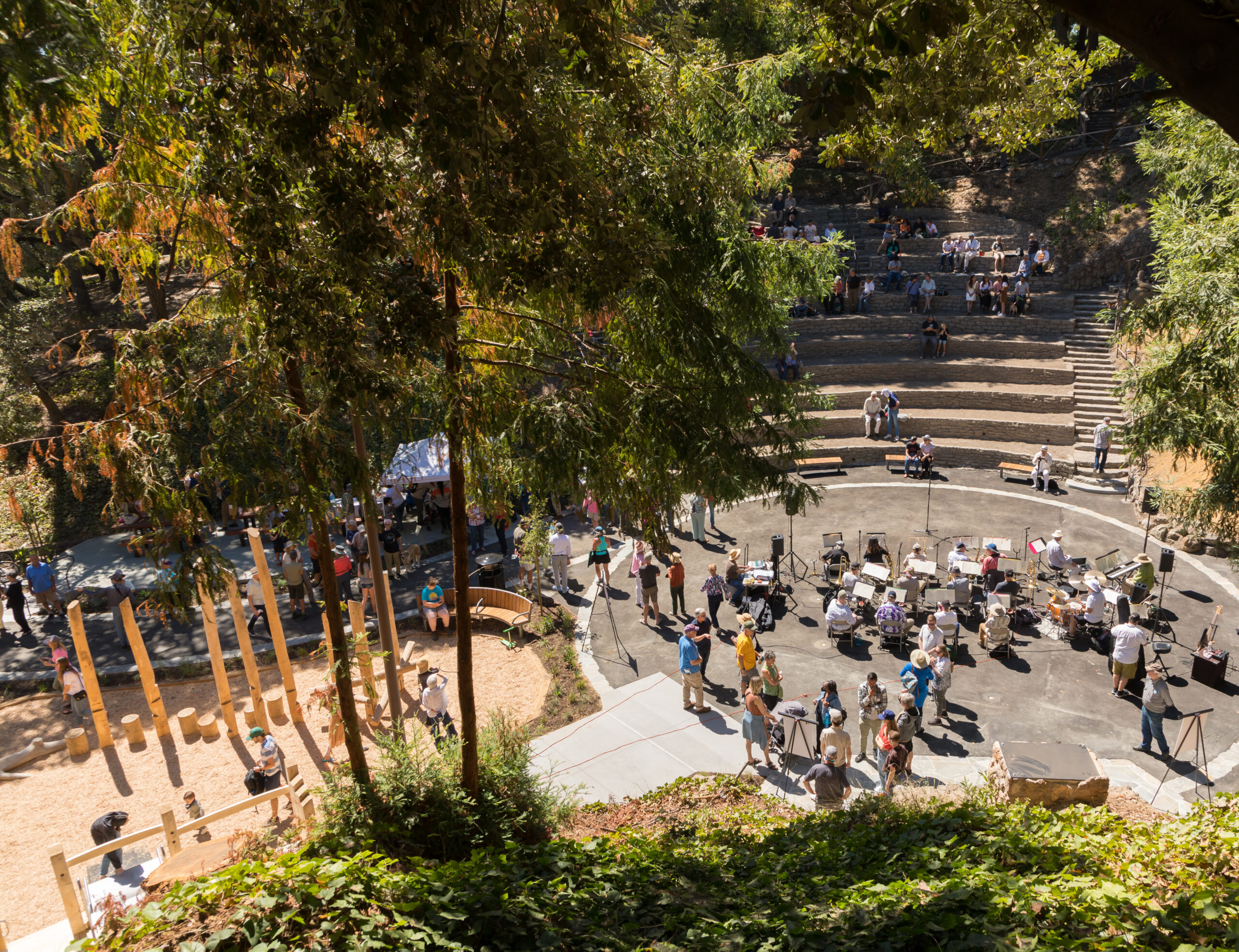 At a festive ribbon-cutting event last month for which the City of Berkeley Music in the Park invited Morchestra to perform jazz orchestra music, PGAdesign helped celebrate the reopening of John Hinkel Park. City Councilmember Sophie Hahn gave remarks that underlined the importance of the historic park within this North Berkeley neighborhood.
The park was first established in 1918 when the property was given to the City by John Hinkel, who built the stone fireplace that remains to this day. In 1934, the notable amphitheater was built by the Civil Works Administration.
PGAdesign worked to preserve and highlight historic elements of the park while improving accessibility, increasing play value, and enriching and extending native planting. They introduced log-based play equipment to promote open-ended, adventurous play for a wide age range, as well as to harmonize with the historic, naturalistic setting of the park.
CATEGORY: News