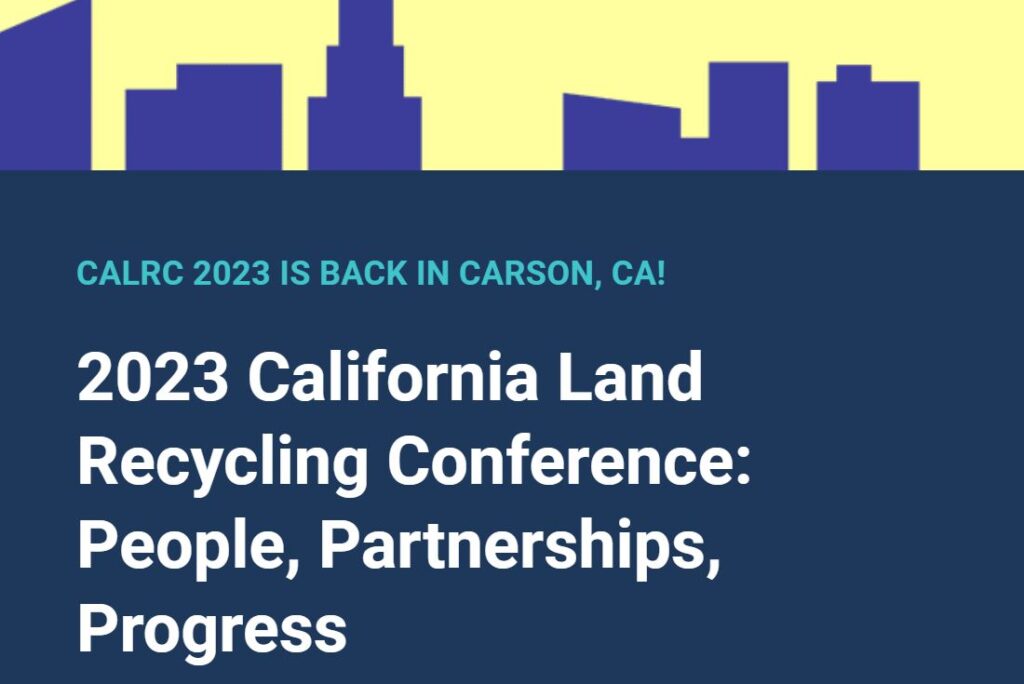 Cathy Garrett will be speaking at the California Land Recycling Conference—"California Land Recycling: People, Partnerships, Progress"—on September 27 in Carson, California.
Cathy will be participating in a panel entitled "Challenging Community Displacement: Placemaking, Placekeeping, and Belonging" with Krystle Sieghart and Desiree Martinez, moderated by Genea Foster.
The conference (September 26-28) is presented by the US Environmental Protection Agency District 9, the California Department of Toxic Substance Control's Office of Brownfields, and the Center for Creative Land Recycling. Community, municipal, and redevelopment professionals will come together to share and learn about the benefits of reusing underutilized and contaminated properties. Read more about and register for the conference and here.
CATEGORY: News